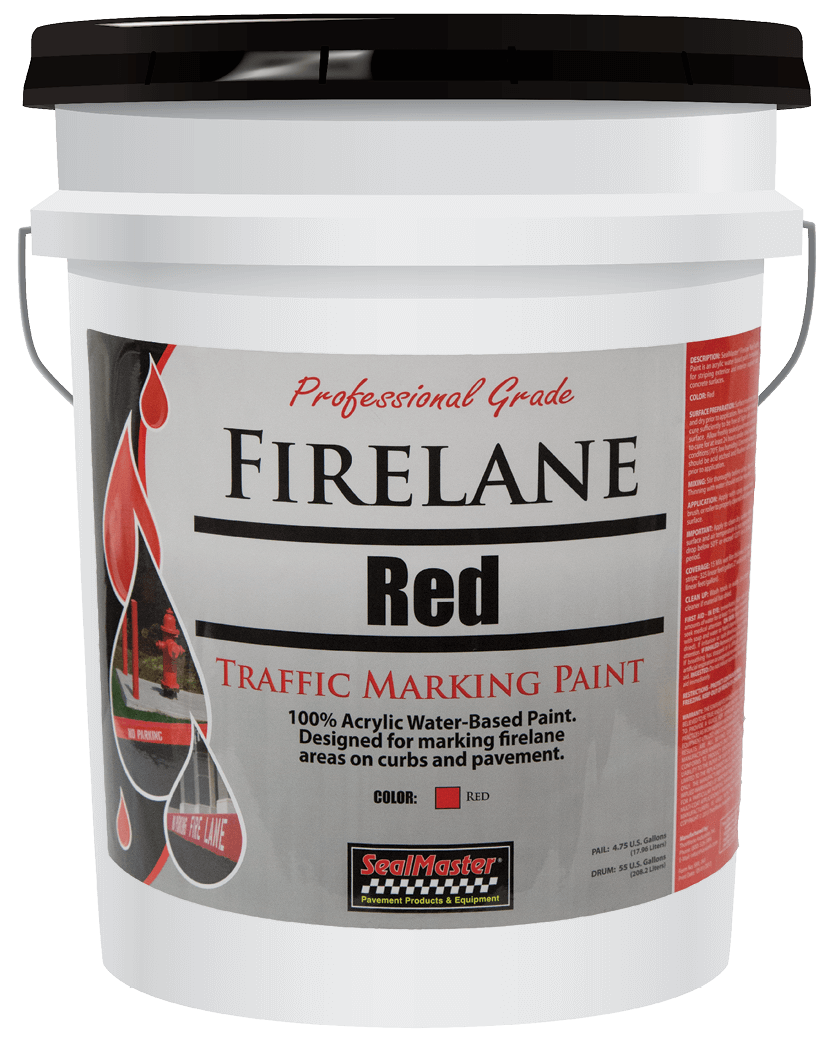 Firelane Red Traffic Paint
Designed for marking firelane areas on parking lots.
100% acrylic emulsion paint.
Bright, vibrant color.
Sizes Available
1 Gallon Pail, 5 Gallon Pail
Coverage
15 Mils wet film thickness (4″ wide stripe – 325 linear feet/gallon; 2″ wide stripe – 650 linear feet/gallon).
Colors Available

* Colors may vary slightly from actual product.
Description
SealMaster Traffic Paint is an acrylic water based paint formulated for striping exterior or interior asphalt and concrete surfaces.
Mixing Procedures
Stir thoroughly before using. Use as is. Thinning with water should not be required.
Application
Apply with spray equipment, brush, or roller to properly cleaned and prepared surface.
Important
Apply to clean dry surface when surface and air temperature is not expected to drop below 50°F or exceed 120°F in a 24 hour period.